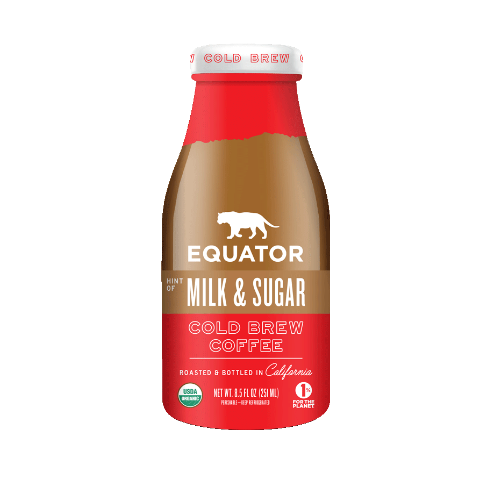 Hint of Milk & Sugar Cold Brew
Cold Brew Coffee, Roasted & Bottled in California
Hint of Milk & Sugar Cold Brew Coffee
Our organic cold brew coffee with just the right amount of sweetness and creaminess to create a perfectly balanced latte-style experience. Made with a touch of organic milk and organic cane sugar, this cold brew coffee is perfect for on the go coffee lovers who want their favorite café quality specialty coffee beverage quick at hand.
Highlights
REAL 18 HOUR Cold Brew

Roasted & Bottled in California

Café Experience on The Go
Organic cold brewed coffee (water, organic coffee), organic milk, organic cane sugar, trisodium citrate.
Contains: milk