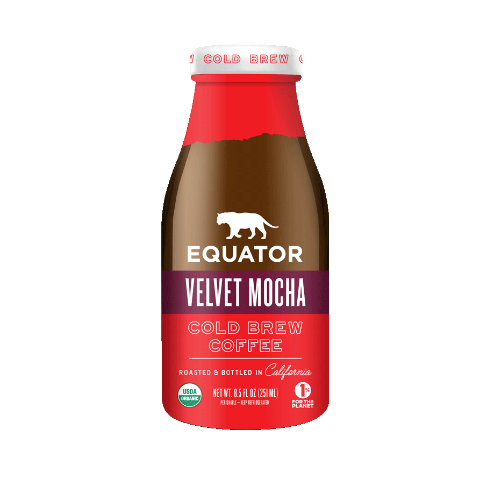 Velvet Mocha Cold Brew
Cold Brew Coffee, Roasted & Bottled in California
Velvet Mocha Cold Brew Coffee
Organic cocoa meets our smooth, slow brewed cold brew for the perfect decadent, yet balanced mocha. For chocolate lovers and specialty coffee drinkers alike, our café quality mocha is just right.
Highlights
REAL 18 HOUR Cold Brew"

Roasted & Bottled in California

Café Experience on The Go
Organic cold brewed coffee (water, organic coffee), organic milk, organic cane sugar, organic cocoa powder, trisodium citrate.
Contains: milk